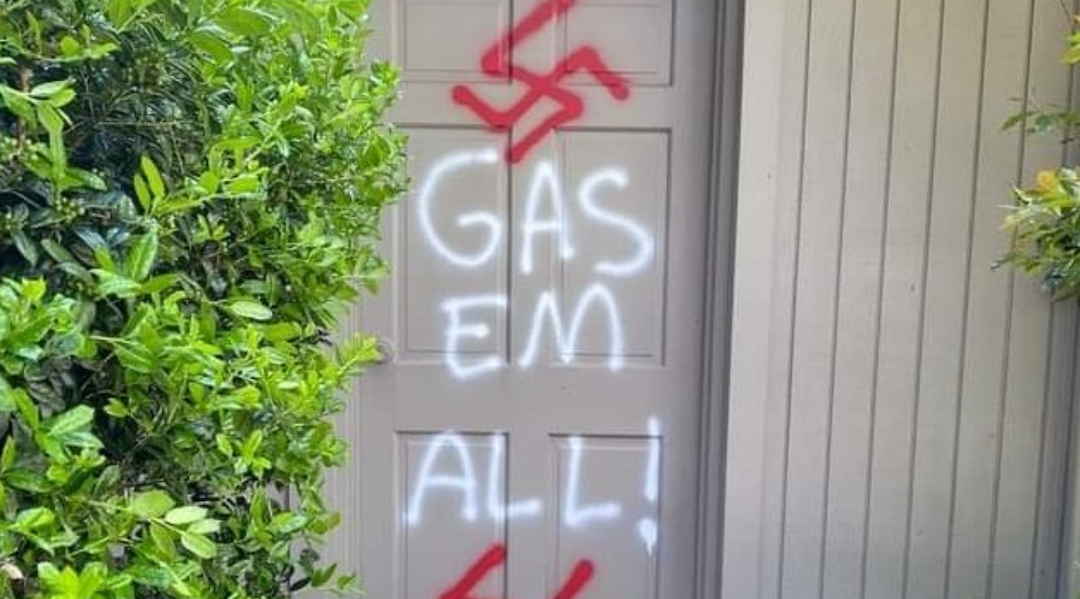 My second-to-last year in Rabbinical School at JTS I was afforded the opportunity to serve as a student rabbi at a small congregation in Huntsville, Alabama. I think there were about 30-40 families at the time (1990-1991), most of whom had come from other places but had settled in Huntsville for work at NASA, Redstone Arsenal or other military-related employers. I would visit once/month and really enjoyed the experience with a super-friendly and welcoming group.
The synagogue came into existence when one of the families' sons was approaching his Bar Mitzvah and the family wanted him to wear a tallit (prayer shawl). The old, traditional Reform Congregation did not allow this back then and so they broke off and formed the Conservative (this is the name of the denomination and has nothing to do with politics) Etz Chayim. They bought an old church building on a main road in southeastern Huntsville and on their own the members pitched in and made it work.
Etz Chayim was known at the Seminary for its "internship" where rabbinical students would serve as rabbis. It was a great chance to see what it would be like to be a pulpit rabbi in a caring and nurturing environment. I learned a lot during my year there, as did many of my friends who served 1-3 years in Huntsville.
It was with absolute sadness that I read of the vandalism that took place there on the first night of Passover (last Wednesday night, April 8). At a time when so many of us are thinking about the ways that we can help each other int his COVID-19 pandemic, there are still folks who have the time, energy, and supplies to vandalize a synagogue. The damage and the messages were painful enough but to have this occur on one of the most joyous and special days on the Jewish calendar is devastating. Of course, there is a long time tradition of attacking Jewish institutions and Jews themselves around Easter. What a great way to honor Jesus–persecute the community from which he came!
We are all distracted–and rightly so–by COVID-19, but let's not forget that hatred doesn't social distance and it doesn't take a holiday. Here's to hoping that the Huntsville community will come to the aid of Etz Chayim. That would be the true spirit of the ideals embodied in Christianity and Judaism.
Here is more info on what happened: https://www.jta.org/quick-reads/synagogue-in-huntsville-alabama-vandalized-on-first-night-of-passover-with-neo-nazi-graffiti